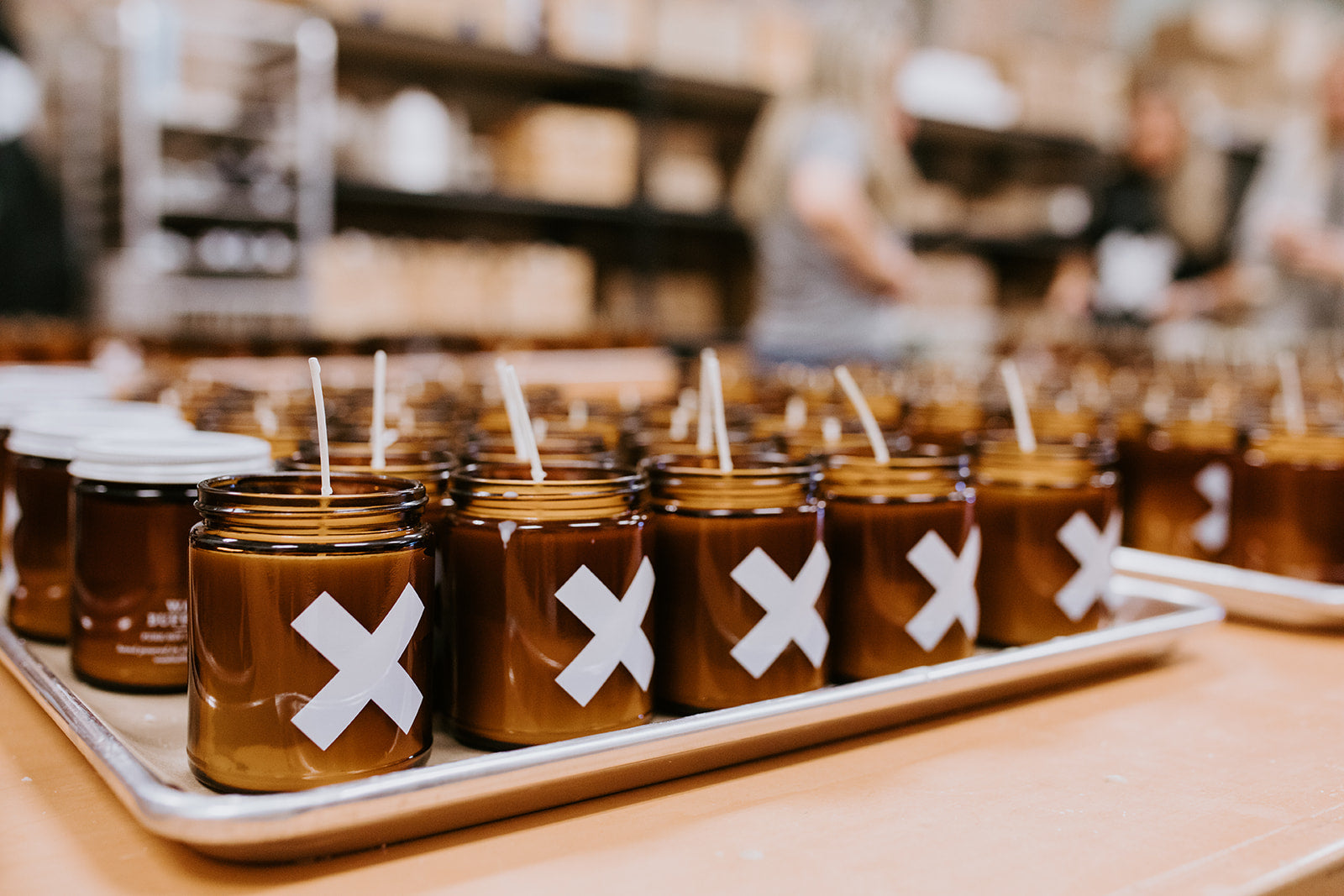 Where It All Started
Wax Buffalo's story started in 2014 in our founder's kitchen. Alicia Reisinger had a passion for creating beautifully imperfect pure soy candles for her family and would do this late at night with a whiskey in hand, or a very nice glass of wine. As Alicia's passion grew, so did the world of hand-poured candles throughout America, and it only made sense to set up shop and start selling the beauties locally.

The business took off, and now Wax Buffalo Pure Soy Candle Co. can be found all over the world, coast to coast here in America and locally at two beautiful Wax Buffalo retail stores in the Historic Haymarket and now, on Prescott Ave.
Est. circa Oct 2014
First opened for business in October 2014 as an online e-commerce store, Wax Buffalo's popularity grew. Alicia opened her first retail store in 2017 sharing the space with a friend, and quickly outgrew the space. On Mother's Day weekend, May 2019 Wax Buffalo opened its flagship location in the Haymarket with lines around the block waiting for the grand opening.

After three years of incredible loyalty from Wax Buffalo's customers and a steady upward trajectory of growth, Wax Buffalo announced a second location opening in late fall of 2022 on Prescott in the ever-popular shopping district in the near south neighborhood of Lincoln.
Fast Forward To Now
Wax Buffalo's retail adventure continued to grow even during challenging economic times during COVID and has proven its ability to thrive. It has built a brand and business model that is scalable and with The Candle Lab replicable in multiple and diverse markets throughout the United States. Much has changed since the opening of the first location, but the one thing that hasn't changed is its mission: To continue on the path of developing a successful, national brand, provide unmatched support to our franchise partners, and bring the magic of the Pinot's Palette experience to consumers nationwide. With technology being a key influencer in today's customer decision-making.

Wax Buffalo is known in the community as a trusted collaborative partner, a launching pad for new and upcoming entrepreneurs, and a place to visit, dream, and feel inspired, through retail therapy, maker therapy, or through its integrity to bring new and innovative products and spaces to our great state.