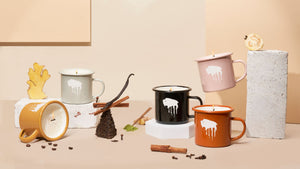 Candle Lab
Let Us Build Your Candle Lab Creation
The Wax Buffalo Candle Lab is a one-of-a-kind experience. Artfully curated with all the dreamy vessels and seasonal scents your heart desires. It's truly become a place for humans to find our whimsy and create outside the box a bit in an incredibly therapeutic way.

We know it can be hard to get yourself to Lincoln, Nebraska sometimes, right!? And although we totally think you should get your buns here immediately, we've created a little way for you to embrace the magic of the Candle Lab at home.
LIMITED-TIME SCENT OPTIONS
Christmas Cookie: cinnamon, sugar, butter, honey, vanilla, cream
Cranberry Spritz: champagne, frosted cranberry, citrus zest, sugar cane, rosemary sprig
Mistletoe: camphor, red currant, frasier fir, clove, crisp air
Mulled Wine: citrus zest, spice, red currant, merlot, apple
Peppermint: peppermint, cream, vanilla
Poached Pear: apple, citrus, pear, sugar, musk, wood, benzoin
Winter Pines: juniper, gin, red currant, oak, cedar, cypress, balsam
Winter's Eve: lemon balm, bergamot, cedar, pine, dark sandalwood, sweet grass, honey, hot earl grey tea

You can also choose any scent from our Classic Collection all year long!

+ please allow seven days processing time for us to pour your custom candle +
+ all build your own candles are final sale +